WELCOME TO AVA INTERNATIONAL SCHOOL
Iglas, Mohkampur, Mathura-Aligarh Road, Mathura
IGLAS'S LEADING SCHOOL
Classes from Nursery to X
RUN BY ABLE MANAGEMENT TEAM
Cooperative and Talented Teachers
PROVIDING PARENTAL CARE
Better Facilities and Great Learning Environment
Welcome to AVA International School
Arguably the Best CBSE School in Iglas.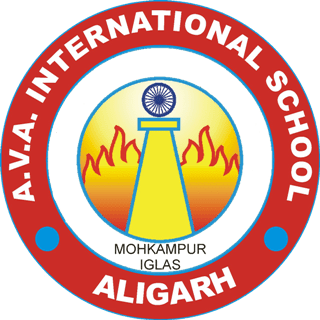 Amarnath Vidya Ashram International School is going to be a center of excellent schooling. The School is a beautifully designed architecture. While constructing we kept all the small requirements of tiny tots in mind to frame this concrete structure as a learning powerhouse.
It is located in the sub-urbs of Iglas and is spread over 5 acres of land with beautiful landscaping and well developed sports facilities, this appealing structure hosts the best of modern infrastructure and facilities for students to pursue education without any distraction. AVA International Iglas has a great building, talented teachers, next-gen education system, library with over 500 books and is equipped Gymnasium, Sports Equipments, Science Laboratories, Computer labs with latest make of machines makes the campus a place where child will love to learn. The school has multi-layered security with CCTVs and multiple guards taking care of students.
The aim of this school is to develop all aspects of the individual student and to provide an education that will prepare him/her for life and living in the modern world. As part of this, we help our students to attain the highest academic standards along with personality development.
Announcements
An awesome surrounding with a well qualified and efficient staff supervised by managing committee ensures student get quality education.
All classes are comfortable and air-cooled during summers. Well designed electric system with generator and inverter.
Well stuffed and updated library with more than 5000 books on different topics written by notable writers to improve cognitive aspect of students.
Co curricular activities.
Activities other than studies like working on computers, playing sports, participating in cultural activities and other events.
We employ next generation digital classrooms for better understanding of topics by students. Conference hall facilitated with OHP Presentation.
Carrier classes by Professionals, Business Tycoons, Govt. Departmental Head, Motivators ensures student get inpiration from successful people.
Founder's Message
I welcome your child to the new world of education at AVA International School and i offer my thanking prayer for opting us at stakeholders in your child's learning process.
Our Vision & Mission
The institution's philosophy is founded on the belief that every individual has his/her own trajectory of learning.

At AVA International School, we are committed to develop child's personality through physical emotional, intellectual and spiritual development, to develop tolerance, brotherhood, patriotism, humility and sensitivity towards the environment, to develop the potential of each child in a friendly and caring atmosphere, to involve parents in the life of the school through parent-teacher meetings and to develop responsible citizens who care for their community and the country at large.
The school will be a center for excellence in Education.In keeping with the rich heritage of India, it will implicate the simultaneous development of spirit, Mind and Body and try to create responsible and innovative students committed to change and progress in the development of India and the global environment.
Management & Teachers
At AVA International School, we are committed to provide parental care for overall development of your child.
School is child's second home and we very well understand that. Hence at Amarnath VidyaAshram International School we are attemting to ensure students feel the comfort and care of home. Management is very cooperative and takes every descision in the betterment of the student and school as a whole.
Teachers are appointed on the basis of their varied and emotional maturity. They are well trained and most importantly child centered. They are not only child educators but also mentors and facilitators. They are expert in their own areas.
Teachers also play a important role in molding students into a better citizen by inculcating good qualities in them. Our teachers work closely with parents and students to ensure they never lose focus. We provide an occasion for parents to meet the class teacher and the subject teachers to get the first hand report of their ward. These meeting strengthen the bond between collaborative efforts of the parents and the teacher for the development of their ward's personality.
At AVA International School, our mission is to equip students for life-long learning through lessons in academics, accountability, and attitude. The school has its own website as www.avainternationalschool.com as well as SMS service to have an update of their child on mobile.
Campus & School Life
We have comfortable classrooms, next-gen education system, sports facilities and accommodation for boarding students.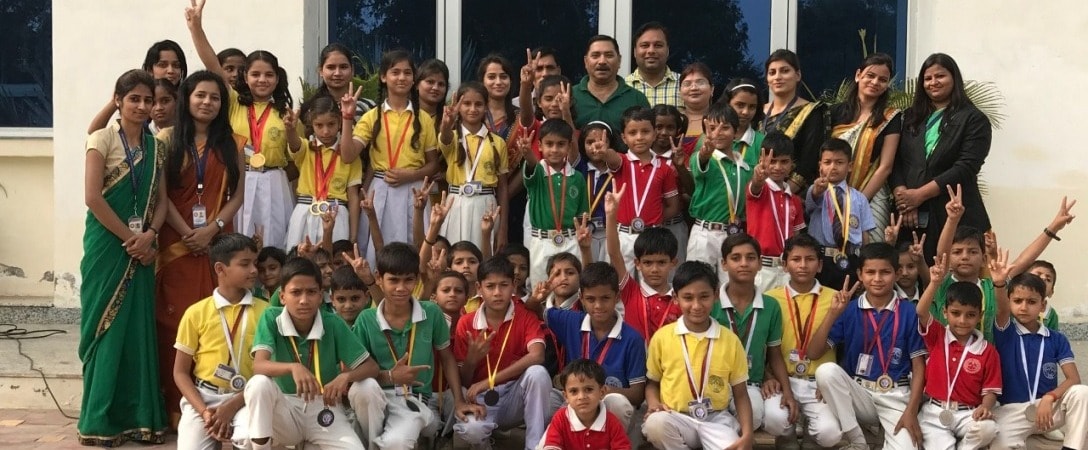 AVA International School believes that education is a journey that never ends. The endeavour is to frame an individual who can accommodate into any culture of this global village. The institution's philosophy is founded on the belief that every individual has his/her own trajectory of learning.
We have Fully equipped Gymnasium, Science Laboratories, Computer labs with latest make of machines makes the campus a place where child will love to learn. At AVA International we caters the need of every segment of society like Regular education, day boarding based and Full boarding based systems.
For boarding purpose we have almost 300 + accommodation hostel available on the campus which is fully equipped and has separate sections for boys and girls.
Get admission for your Child's Better Future
Get the best education, by the best teachers, at the best price, at AVA International School.
AVA International is a well reputed institution, which caters for students from Nursery to class IX. It is an English Medium School based on continuous and comprehensive evaluation system as per C.B.S.E. guidelines. Admission in the school starts from March for the session commencing 1st April.
AVA International School is a school for girls and boys of all castes and creeds.